Testimonials
Orthodontist in Monroe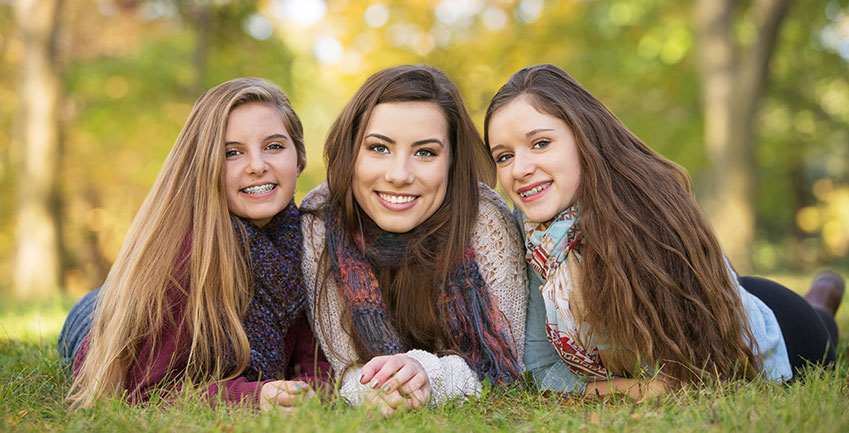 Caples & Robinson Orthodontics
Average rating:
11 reviews
Feb 7, 2017
Thank you so much
Very thankful for this wonderful staff who has made such an impact on my daughter and her confidence! Thank you so much for all you do for your patients!
Feb 6, 2017
Absolutely amazing
They are absolutely amazing. The staff is always so sweet and the doctors are so nice. Best experience I have ever had with a doctors office.
Feb 1, 2017
So Amazing!
Emerson is not the easiest patient and Dr. Robinson, Dr. Caples, and their staff are so amazing with her!! Thank you all so much for taking such great care of my girl!!
Jan 24, 2017
Very friendly
Very friendly staff and they made my daughter feel very comfortable with the treatment process.
Jan 11, 2017
Absolutely wonderful
Love the doctors and staff!!! They are absolutely wonderful and work with you to help make BEAUTIFUL smiles!!!
Dec 8, 2016
Nice and Professional
The staff and all has always been really nice and professional with my girls and my family I love their new smiles all thanks to Dr.Caples and his lovely staff
Nov 19, 2016
Awesome job
When my daughter needed braces there was no question on where we were going. Dr. Caples did an awesome job on giving me my perfect smile. Dr. Robinson did an awesome job on giving my daughter Raegan hers! The staff is wonderful. Thank you.
Nov 8, 2016
Amazing experience
Our first experience there was amazing. These are the nicest most honest people I have ever met. I couldn't be more pleased.
Oct 25, 2016
Above and Beyond
My daughter (8 years old) needed correction of an underbite and braces. I put it off, more so of my nervousness than hers. We decided to go with Caples and Robinson after several talks to other parents and friends. WOW!!! The staff is unbelievably patient, sweet, caring, and informative. The doctors are more than wonderful!!! As nervous as I am (which again, I am not the one getting treated) they give you such an ease of mind. The staff and doctors are always there to answer any questions. When you walk in the door, you can tell this office works together as a team and are all about their patients. This clinic goes above and beyond!!!
Aug 10, 2016
Great staff and care
I was an adult braces patient at Caples & Robinson 10 yrs ago. The staff was great the entire 5 years I went for regular check ups, adjustments, etc. I even had to use the oncall services on the weekend once and they were prompt in fixing my broken brace on that Sunday afternoon and helping relieve my discomfort from a freak accident. Well, a week ago (10 yrs after my braces were removed) one end of my permanent retainer broke off, again, another random freak accident. The ladies had me in the office within a few hours, fixed it and had me back on my way just like they had seen me in the office the day before. GREAT staff and care even 10 years after leaving the office.